Mountain biking in the Dolomites, pure biker's heaven!
The loveliest mountain bike trails in South Tyrol are just waiting to be ridden.
A biking paradise for all mountain bike fans. You can start you bike ride through the Rosengarten-Latemar region right in front of our hotel.
A lockable cycle room is available to our guests!
E-bike sharing in the Eggental Valley: Step on the pedals, get set, go!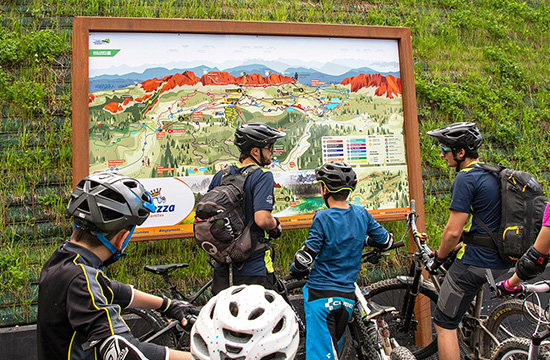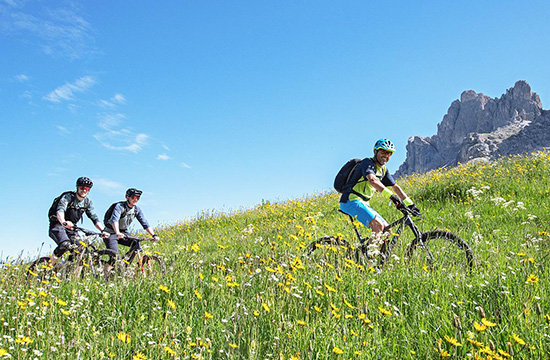 Jump conveniently into the saddle in Deutschnofen, take a ride in the fresh air and then drop the bike off again in Obereggen. Or in Welschnofen. Or perhaps in Carezza! Decide for yourself where you want to hire an e-bike from and where you want to drop it back off.
E-Bike-Sharing Eggental Vally:

E-Bike locations


Our house is member of Carezza Bike!
No matter if you are a beginner or expert on your mountain bike. With Carezza Bike you get a lot of advantages around mountain biking in Val d´Ega!
Your advantages with Carezza Bike:

Weekly program from Monday to Friday with 1-2 guided tours/workshops per day with different levels
Booking of tours/workshops directly at our  reception
Special prices for guided tours and workshops
Tours and workshops are guaranteed with one person only
Private guiding on request (extra charge)
Special prices at our partner bike rentals "Ski & Bike Rent Service" and  "Sport Laurin" in Nova Levante
Two times a week information meeting at our partner bike rentals
Lockable cycle room with repair kit and cycle washing area in house
Laundry service (extra charge)
Mountain biker provision with Power Bars and hydrolytic drinks (extra charge)
CAREZZA BIKE TRAIL IN WELSCHNOFEN CAREZZA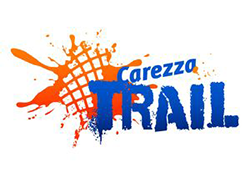 In Welschnofen an attractive flow trail is being established for bikers of every stripe. The trail begins amidst the idyllic scenery under the Frommer Alm and leads through the small, beautiful Niger Valley and to the valley station of the Welschnofen gondola aerial lift. Along a stretch of about 4.4 km, the flow trail repeatedly runs parallel to a brook, winds its way through forests, and crosses meadows. With its steep turns and high banked curves, small bridges and jumps as well as northshores, the trail will offer biking enthusiasts real excitement. To make the flow trail even more interesting, there will be smaller and larger jumps, drops, and tables.
With the inauguration of this trail, the already very attractive mountainbike region of Eggen Valley in the Rose Garden and Latemar of the Dolomites gains yet another fascinating attraction.
The popular "Latemar Round" is thus enriched by an additional flowing – a must for passionate tour bikers and endure fans.
Carezza Bike Trail - more information
Useful info on the topic of mountain bikes in Welschnofen in the Val d'Ega:
» Bikeregion Eggental
» Dolomites Bike Experience - Norbert Pichler
» Bike tours in the Val d'Ega